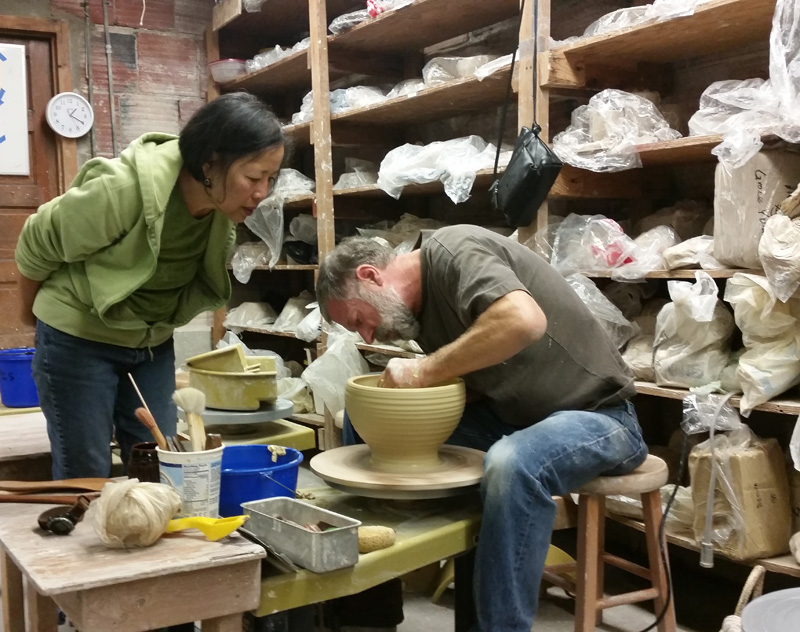 The Seward Ceramics Group is a residency opportunity offered to those who have achieved a relative competency in using the equipment that we have here and who want a longer term commitment to the studio. Resident Artists are encouraged to broaden their skills by sharing knowledge and techniques with one another. We do not require a degree, and welcome applications from diverse backgrounds and age groups and from artists who are actively engaged in and committed to developing their work.
TO APPLY:
Completed application
10 images of work completed within the past 3 years
A letter of recommendation
A brief resume
A statement of intent
You will have an interview with the Executive Director of the Studio as well as the Seward Ceramics Group to discuss your work and your needs, the policies of the studio, and the opportunities available. If everyone is amenable, the initial 3 month period of membership begins.
Fees for this membership are $125/month, which gives the artist unlimited access to the studio, use of all the equipment, and moderate use of the materials in the studio. It also includes certain responsibilities in the studio, which are discussed during the interview. After 3 months, both the new member and the representatives from the group review the experience, and decide whether or not to continue.
The SCG is a very fun group of people who welcome new members. We welcome your application or any inquiries. Contact us for an application.