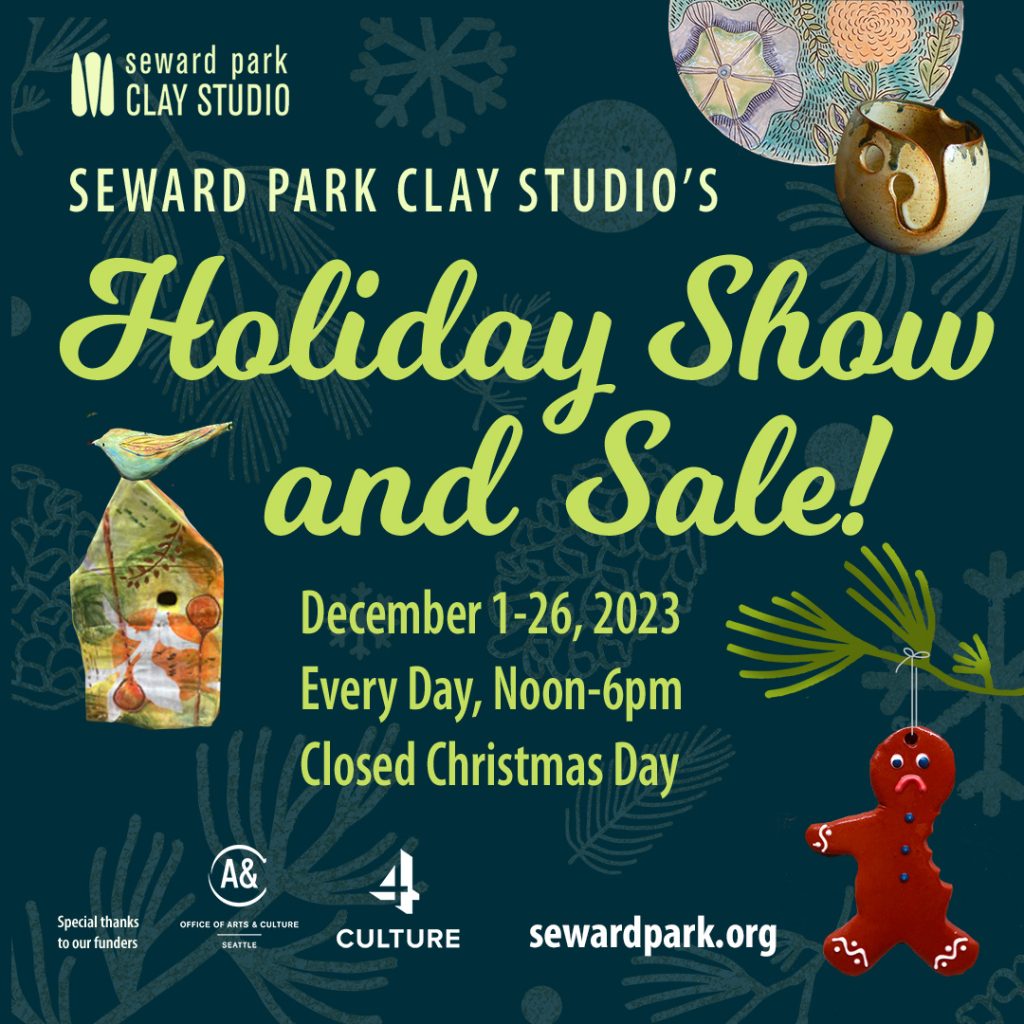 2023 Holiday show and sale
Discover the magic of the season at our Holiday Show and Sale! Unwrap the joy of handcrafted wonders at Seward Park Clay Studio. From unique pottery to charming gifts, find the perfect piece to make this holiday unforgettable. Your one-of-a-kind gifts await – don't miss out!

25 lbs of clay available for purchase. Select your clay and pick it up at the studio.
Seward Park Clay Studio's mission is to promote the growth of the ceramic arts by providing a broad range of educational programs, events and studio opportunities for artists, in a community clay arts facility. Located in the most beautiful park along Lake Washington, Seward Park Clay Studio has been a vital element in the Northwest's visual arts community since 1970.
We are located at:
5900 Lake Washington Blvd S.
Seattle, WA 98118
(on the lake)
Our studio is in the brick bath house next to the beach in Seward Park. Seward Park is in the southern part of Seattle on the shores of Lake Washington, south of I-90 and east of I-5.